The successful development of the new crown vaccine in the realization of mass vaccination at the same time, is bound to face a cold chain transportation and special packaging "big test".
In 2020, the new crown vaccine, which has been active in the global public eye, has become the "key man" in the fight against the new crown disease.
Recently, the development of the new crown vaccine has been a succession of good news.
Many international pharmaceutical companies developing vaccines have announced Ⅲ phase of clinical trial results, even more than 90% effectiveness.
In China, there have been five vaccines are multinational launch Ⅲ phase of clinical trial, and there are vaccines in the domestic approval for emergency use.
According to previous estimates by the World Health Organization (WHO), there are more than 190 candidates for new crown vaccines under development globally.
From a research and development perspective, the new crown vaccine is getting closer and closer to humans.
However, research and development is only a step.
"The supply chain for the Covid-19 vaccine will be one of the most complex [pharmaceutical logistics] supply chains ever."
Dai Tinglong, a professor of medical operations management at Johns Hopkins University, previously said.
The pharmaceutical industry itself has a more complex supply chain than other fields. Participants include not only pharmaceutical product manufacturers, raw material suppliers, logistics providers, distributors, medical service providers (such as hospitals and clinics), but also insurance institutions, drug procurement organizations, etc.
In the case of vaccines, the supply chain is particularly complicated because of more stringent requirements for distribution and storage.
Next, the successful development of the new crown vaccine in the realization of mass vaccination at the same time, is bound to face a cold chain transportation and special packaging "big test".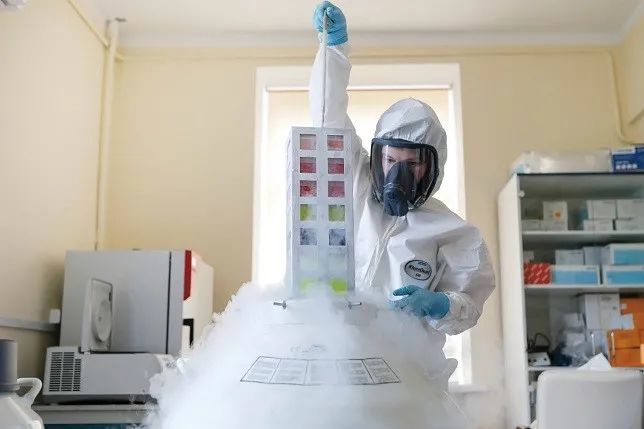 The problem of ultra-low temperature cold chain needs to be solved
The key test for vaccine delivery is temperature.
As biological products, vaccines are extremely sensitive to temperature.
In general, the vaccine cold chain is divided into a deep cold chain (minus 70 degrees Celsius), a frozen chain (minus 20 degrees Celsius) and a cold chain (2 to 8 degrees Celsius), depending on the temperature.
According to human experience, influenza vaccines are available at a cold chain temperature of 2 to 8 degrees Celsius, chickenpox and shingles vaccines require a cold chain temperature of minus 20 degrees Celsius, and Ebola vaccines require a deep cold chain temperature of minus 70 degrees Celsius.
Britain is expected to become the first country in the world to approve a new vaccine developed by Pfizer in collaboration with Germany's Biontech in early December, according to the Financial Times.
Under the agreement, the UK will buy 100 million doses of the vaccine developed by AstraZeneca and Oxford University, 40 million doses from Pfizer and Bentech and seven million doses from Modena.
Pfizer and Bentech vaccines and Modena vaccines, are mRNA vaccines.
They all use short mRNA technology, which puts pieces of the virus's genetic code, rather than pieces of the virus, into the body to elicit an immune response, and are cheaper, safer and easier to produce than traditional vaccines.
However, they are stored under strict conditions.
Modena vaccine must be transported at minus 20 degrees Celsius, and if thawed, it will keep for 30 days in a refrigerator at 2 to 8 degrees Celsius.
Pfizer's vaccine requires an even harsher cold-chain - it must be stored at minus 70 degrees Celsius, and once transferred to a refrigerator at a cold temperature of 2 to 8 degrees Celsius, it needs to be administered within five days.
Michael Kynch, a vaccine expert at the University of Washington in Illinois, said the cold requirements would likely cause many vaccines to spoil.
This means that countries need to build from scratch the cold-chain transport and storage networks needed for the new crown vaccine to survive.
Even in the developed world, achieving such cold-chain conditions is no easy task.
According to US media, there are currently only 25 or 30 in the world with ultra-cold infrastructure.
In the United States, general clinics or pharmacies only have conventional refrigerators, and there is no equipment for deep cold chain.
If cold-chain facilities cannot keep up with vaccine development, an effective vaccination programme cannot be implemented.
Not only that, but every step from the manufacturer to the clinic once the vaccine is manufactured can affect its delivery: traffic controls can delay delivery flights, cooling equipment can fail during long-distance transportation, or a faulty freezer can spoil the vaccine.
Most of the new crown vaccines currently available require two injections, separated by three to four weeks, making cold-chain storage of the vaccine even more difficult.
As the outbreak spreads around the world, distribution of the vaccine will also involve national and cultural differences, making it doubly complicated.
For now, of course, the first problem has to go back to the cold chain.
Large amounts of dry ice (solid carbon dioxide around -78 ° C) are an alternative solution in the context of insufficient ultra-cold cryogenic storage and transportation facilities.
In the case of Pfizer vaccines, vaccine storage bins filled with dry ice may extend the shelf life of the vaccine from five days at cold temperatures to 15 days.
In response, the American Compressed Gas Association said that the ultra-cold storage facilities needed for the new vaccine would account for less than 5 percent of the approximately 30,000 tons of CO2 production capacity in the United States and Canada, and therefore would be able to maintain the supply of dry ice in the United States.
Separately, UPS, the delivery company, has promised to provide "dry ice shipments throughout the US as needed".
But the use of dry ice is not without problems.
The Federal Aviation Administration has long classified them as dangerous goods.
In confined Spaces, dry ice can be dangerous if stored in large quantities improperly.
With the development of new crown vaccines, both cold chain and dry ice transportation will be closely linked with vaccination, and become an urgent problem to be solved.
Vaccine special glass bottles, production is guaranteed?
In addition to the transport equipment and technology of the vaccine itself, the microscopic details of the glass bottles, rubber stoppers and paper labels used to store the vaccine should not be overlooked.
If any of these steps go wrong, the final vaccine product will be delayed.
Now, as the new vaccine is about to be mass-produced, whether the glass bottles can keep up with the billions of dollars of vaccine production capacity has become a topic of concern for many people.
Vaccines are chemical agents, and once they react with glass bottles, they can become contaminated and pose safety risks.
On July 4, Zhang Wenhong, director of the department of infection at Huashan Hospital affiliated to Fudan University in Shanghai, said in an interview with Labor Daily that the production of glass bottles for vaccines is more difficult than vaccines.
This is because the bottles used for vaccines are not ordinary glass bottles, but medicinal glass.
Medicinal glass can be divided into sodium-calcium glass and borosilicate glass according to the different composition, in which borosilicate glass can be further divided into high borosilicate, medium borosilicate, low borosilicate glass three categories.
Neutral borosilicate glass is far superior to low borosilicate glass in terms of water resistance, acid resistance, alkali resistance, freezing resistance, thermal stability and filling speed.
This glass will not easily "drop off" due to drug immersion and erosion, and will not precipitate precipitate after long-term contact with liquid medicine and blood, and will not cause pH change. Therefore, it is considered as a potential new crown vaccine packaging material.
Before that, European and American countries have mandated the use of medium borosilicate glass packaging for all injection preparations and biological preparations, while China's pharmaceutical glass products are currently undergoing a transition from sodium calcium glass and low borosilicate glass to medium borosilicate glass.
At the end of July this year, seven new crown vaccines were approved for clinical use in China, and the vaccine vial was made of medium borosilicate medical glass.
So what is the current global production capacity of this special glass bottle?
As early as June, international news of the vaccine jar emergency began to trickle out.
Business Insider reported on June 22 that the United States plans to allocate $347 million to address the global shortage of glass vials for the new crown vaccine.
Three days later, Bloomberg also issued a press release, citing concerns that a shortage of special glass bottles could hinder the rapid deployment of the new crown vaccine, and a series of large glass bottle deals were quickly made.
Bloomberg cited official U.S. data that showed the international community was right to be concerned about a shortage of vaccine vials.
Global medicine glass manufacturer, on the other hand, accounted for borosilicate glass in the total capacity of up to 50% of the world's short media interview in July, before the outbreak of the world's major medicine glass factory business has begun to expand capacity, short alone has the new vaccine used in borosilicate glass tube production capacity increased by 40000 tons, to produce an extra 6.8 billion standard injection bottle only provide sufficient raw materials.
At the Third China International Import Expo which just ended in November, Schott said that its factory in China can meet the needs of vaccines and antibody drugs with an annual production capacity of 1.2 billion bottles.
Mr Short's comments echo those of the China Vaccine Industry Association.
In the first half of this year, the China Vaccine Industry Association gave an authoritative response. After communication and demonstration with several benchmark enterprises, it was believed that the annual production of vaccine vials in China could reach at least 8 billion, which could fully meet the production needs of new crown vaccines.

"Mission of the Century" for Global Air Transport
International logistics giant DHL (DHL) with McKinsey & company recently jointly issued a white paper, according to the expected new crown vaccine after global demand will be more than 10 billion agents, this needs to be about 200000 times pallet shipment, about 15 million times cooling tank transport vehicles, as well as about 1.5 full of Boeing 747 cargo planes to act immediately, in order to meet the capacity.
No wonder Alexander de Juniac, president and CEO of the International Air Transport Association (IATA), has called the shipment of the new crown vaccine "the mission of the century."
In his view, "the global air cargo industry must take the lead in ensuring the safe transport of vaccines.
"Politicians need to promote cooperation on logistics chains to ensure smooth facilities, security and border inspection processes in preparation for the upcoming distribution of vaccines."
Transporting vaccines by air to different parts of the globe does not mean the work is done.
How to make vaccines available to those who need them through reasonable and safe distribution is also a technical task.
There must also be adequate equipment in place to ensure that the vaccine does not break down or deteriorate upon arrival.
In response, logistics experts have warned that large parts of the world, including much of Central Asia, much of India and Southeast Asia, much of small Latin America and parts of Africa, lack refrigeration facilities suitable for storing the new vaccine.
Toby Peters, a professor at the University of Birmingham in Britain, has previously said that in some areas, 30 to 40 percent of health centers could be without power.
In some cases, less than 10 percent of medical centers may have functioning refrigerators.
On the southern edge of the Sahara, in Gampera, the capital of landlocked Burkina Faso, a clinic for 11,000 people has not even had a working refrigerator for a long time.
The hospital nurse said the refrigerator had been broken since last fall.
Since then, workers have had to ride motorcycles to a hospital 40 minutes away to pick up the vaccine, give it to the children, and ride the rest back.
To ensure vaccine storage and distribution in places like Gampera, international organizations are organizing local installations of solar vaccine refrigerators.
They installed solar panels on the roof to provide power to the refrigerators where the vaccines are stored, ensuring the stability of the storage.
The experience of these less developed regions stems from previous Ebola distributions.
Lukas Ihlen, a surgeon in the Republic of Congo who formerly worked at the WHO's centre for infectious disease control, says local grassroots vaccine workers have previously been able to transport Ebola vaccines to volatile and dangerous areas using dry ice or solar-powered equipment.
He believes these lessons can be applied to the new vaccine in many parts of the world.
At present, in China, the main vaccine logistics and distribution enterprises are Sinopharmaceutical, Shanghai Pharmaceutical, China Resources, Jiuzhou Tong and other pharmaceutical logistics leaders.
However, the huge demand brought by the new crown vaccine has prompted the forces outside the leading pharmaceutical logistics enterprises to enter the market one after another.
Since the first half of this year, social logistics giants, such as overseas logistics enterprises represented by DHL and domestic express and logistics enterprises represented by SF Express, have successively entered this field.
For example, SF Express announced in the first half of 2020 that it could provide pharmaceutical cold chain supply chain services such as storage, transportation and whole-process quality traceability for vaccine manufacturers and CDC.
Data show that in the first half of this year, SF cold transport and pharmaceutical business achieved an overall operating income excluding tax of 3.241 billion yuan, a year-on-year increase of 37.78%, among which SF pharmaceutical business income doubled.
These phenomena indicate that in front of the new crown vaccine, both opportunities and challenges coexist.
It can be predicted that the competitive space of the global pharmaceutical logistics market will continue to expand, and this market may become the next growth point of China's logistics enterprises in the future.
(article source: dada documentation)